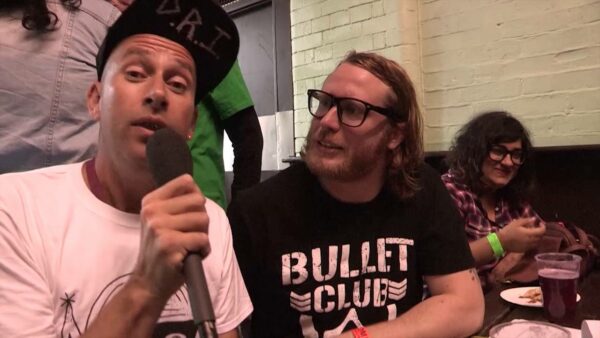 Yay, it's taken a mighty effort, but Mark Richards (and Julian Wallinger & Sky Nash) never ever disappoints, and his latest video edit is one of the most professional yet – showing off what a great day Wonkfest was last year.
Millions (well a lot) of punks, tons of good times, 30 ish bands, and a sprinkling of wonky magic.
Remember tickets for Wonkfest 4 are now available!  Details here.
Filmed at the Dome, Tufnell park, London on 25th July 2015 with live performances from the cream of the UK DIY punk scene!
Brigantes 0:53
The Dissociates 4:05
Black Volvo 8:24
The Fur Coats 11:50
Tosserlad 13:50
7 Day Conspiracy 16:38
Meansteed 18:32
The Reverends 22:36
Sheepy 26:43
Revenge Of The Psychotronic Man 29:12
Petrol Girls 31:26
Simon Wells 34:36
Kimberly Steaks 39:27
Maid Of Ace 40:27
Vanilla Pod 43:44
2 Sick Monkeys 47:39
Ming City Rockers 51:57
Beat The Red Light 54:10
The Dead Class 1:00:00
Waco 1:01:41
Roughneck Riot 1:05:36
Murderburgers 1:09:35
Culture Shock 1:11:04
Slaves 1:12:56
Wonk Unit 1:19:52
End Credits 1:26:53
Camera by Mark Richards, Julian Wallinger & Sky Nash
Sound mixed & mastered by Delphinius Vargas
Directed & Edited by Mark Richards.
http://www.markrok.com
http://www.facebook.com/wonkfestlondon