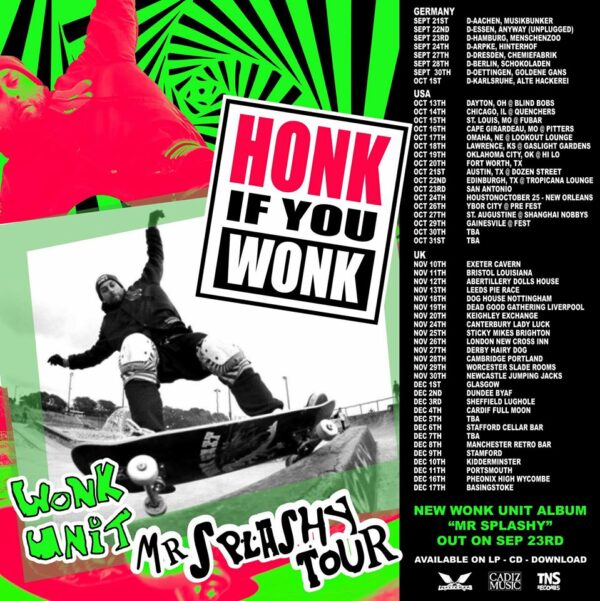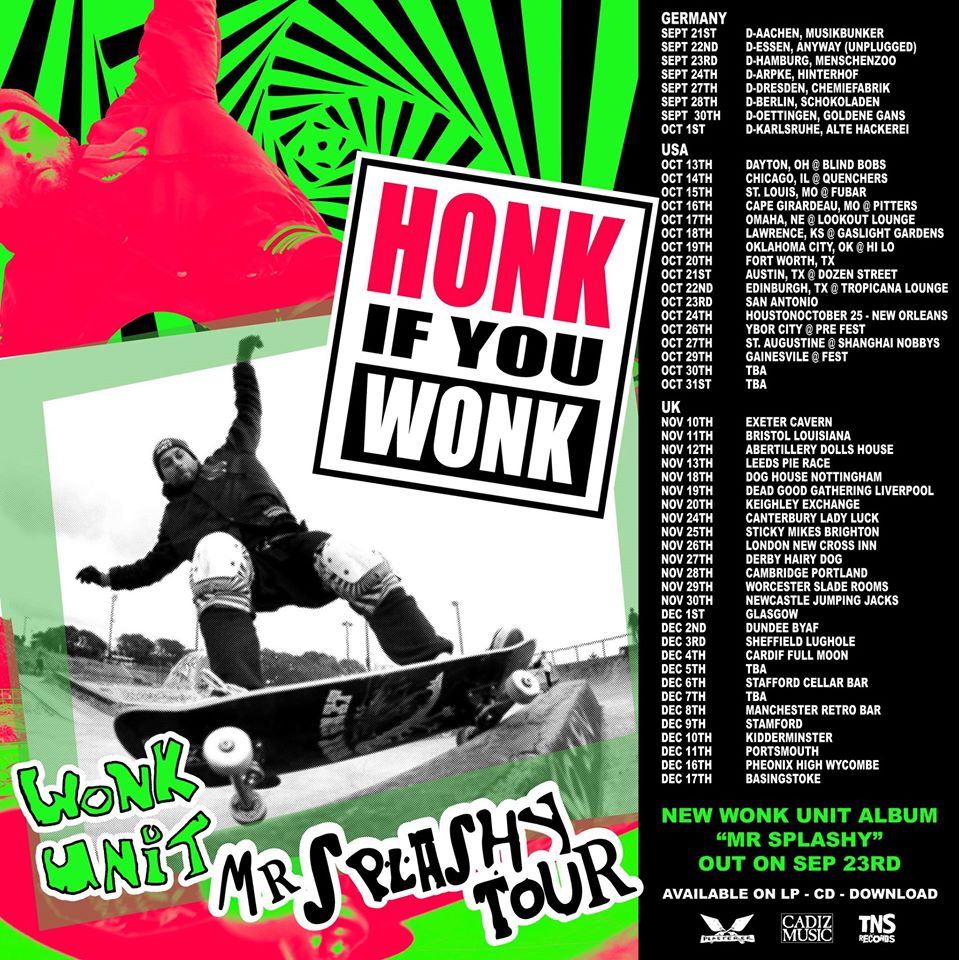 The last 4 nights have been WICKED!!! Start of the UK tour muthafuckers!!! Yes mate!!!! Already hung out with about a millon of our buddiez!!! Pie Race last night was KILLER!! Showing my ages though, that mosh pit looked brutal at times! hahahaha Loved our mellow dancing in between the thrashers though! Thanks for indulging this knackered old man!!
Amazingly we now have a few days off! YES!!! Back out again Friday for the Nottingham showdown! Let's do it!
Thanks again everyone! Brilliant positive fun times!! Grab advanced tickets for the tour if you can, every gig has been heaving.Don't wanna dissapoint anyone on the night if ya can't get in x
Love from your friends Wonk Unit xx
p.s. Krispy here, the Wonk Web man.  I've got Wonk playing for us (The Scary Clown Presents…) in Stamford on the 9th Dec as part of the Mr Splashy tour.  We've got tix available for £7 here (£8 on the door). I'd love to see more of the Wonk Fam join us for our Xmas party.  Strawberry daiquiri's mostly mandatory!