This year is gonna go off!!
For UK gig proposals please send an email to [email protected].  For Mainland Europe email Sandra Billig – [email protected]
2019 Gigs
JUNE
1st Louisiana – Bristol – https://www.facebook.com/events/314177552557041/
29th Skate-Aid 6.  Headlining a 14 band gig at Mama Liz's Voodoo Lounge in Stamford, Lincs.    FB page.
JULY 2019
12th – Keighley – the Exchange
13th The Unholy Messtival – Coalville Bikers pub https://www.facebook.com/events/265684544186095/
27th  WONKFEST 7 – Viva la revolution!  The Dome, London.    INFO PAGE
AUGUST 2019
1ST – 5TH REBELLION FESTIVAL BLACKPOOL
31ST Oakland California – USA
SEPTEMBER
6TH – DRAGONFFLI – PONTYPOOL – https://www.facebook.com/events/242313329977687/
7TH – Badlands Festival Lincoln
DECEMBER 2019
7TH – STAR AND GARTER – MANCHESTER
12TH – TRILLIANS – NEWCASTLE
13TH – SCOTLAND – Glasgow
14TH – SCOTLAND – Dundee
OLD GIGS
JUNE 2016

24th Kings Lynn
25th Corby
26TH PUNK ROCK BBQ
JULY 16
2nd – WONKFEST, The Dome – 2 Dartmouth Park Hill, Tufnell Park, London, NW5 1HL
7th Huddersfield The Parish
8th Middleborough
9th York
AUG 16
5th Rebellion Festival Blackpool
6th Plymouth Underground
Sunday 7th August Outcider fest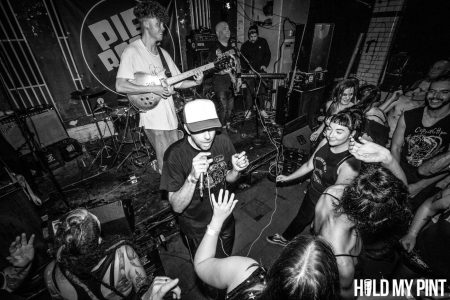 9th Bristol
12th BOOMTOWN festival
13th Oldham
14th Nottingham punks picnic
26th Alex acoustic – Bracknell x
SEP 16
2nd Pontypool Wales
3rd Secret gig
25TH PUNK ROCK BBQ
21.09.16 D-Aachen, Musikbunker
22.09.16 D-Essen, Anyway (unplugged)
23.09.16 D-Hamburg, Menschenzoo
24.09.16 D-Arpke, Hinterhof
27.09.16 D-Dresden, Chemiefabrik
28.09.16 D-Berlin, Schokoladen
30.09.16 D-Oettingen, Goldene Gans
01.10.16 D-Karlsruhe, Alte Hackerei
OCT 16
October 13- Dayton, OH @ Blind Bobs https://www.facebook.com/events/508904235973657/
October 14- Chicago, [email protected] Quenchers
October 15- St. Louis, MO @ Fubar https://www.facebook.com/events/614533528710245/
October 16- Cape Girardeau, MO @ Pitters
October 17- Omaha, NE @ Lookout Lounge
October 18- Lawrence, KS @ Gaslight Gardens
October 19- Oklahoma City, OK @ Hi Lo
October 20- Fort Worth, TX
October 21- Austin, TX @ Dozen Street
October 22- Edinburgh, TX @ Tropicana Lounge
October 23- San Antonio
October 24- Houston
October 25- New Orleans
October 26- Ybor City @ PRE FEST
October 27- St. Augustine @ Shanghai Nobbyshttps://www.facebook.com/events/153333561760522/?ti=icl
October 28- Gainesville @ FEST
October 29- Gainesvile @ FEST
October 30- TBA
Nov 16
10 Exeter Cavern
11th Bristol Louisiana
12th Abertillery Dolls house
13th Leeds Pie Race
18th Dog House Nottingham
19th Dead Good Gathering – Liverpool
20th Keighley Exchange
24th Canterbury Lady Luck
25th Sticky Mikes – Brighton with Pizza Tramp, Meansteed
26th London New Cross Inn (2pm-11pm all dayer!)
27th Derby Hairy Dog
28th Cambridge Portland
29th Wolverhampton Slade rooms
30th Newcastle Jumping Jacks
Dec 16
1st Glasgow
2nd Dundee BYAF
3rd Sheffield
4th Cardif Full Moon
6th Stafford Cellar Bar
7th Norwich Owl Sanctuary
8th MAnchester Retro Bar
9th Stamford (With Pizza Tramp) – Tix here
10th Kidderminster
11th Portsmouth
14th Brixton Windmill Alex acoustic with Ming City Rockers
16th Pheonix High Wycombe (with Pizza Tramp)
17th Basingstoke
JANUARY 17
15th Alex acoustic Brixton Windmill
February 17
21st Southampton joiners with Masked Intruder
Friday 24th February – The Portland Arms, Cambridge – TNS Tour
https://www.facebook.com/events/1825488631063213/
Saturday 25th February – Camden Underworld, London  – TNS Tour
https://www.facebook.com/events/1684104831615335/
Sunday 26th February – The Brewhouse, Warrington  – TNS Tour
https://www.facebook.com/events/1308449272556093/
March 17
Friday 3rd March – Cellar Bar, Stafford (No Roughneck Riot) – TNS Tour
https://www.facebook.com/events/1127532850694115/?
Saturday 4th DERBY – private party
Sunday 5th March – The Wheatsheaf, Banbury  – TNS Tour
https://www.facebook.com/events/172164233258104/172171829924011/?notif_t=like&notif_id=1481727313626722
Friday 10th March – Think Tank, Newcastle  – TNS Tour
https://www.facebook.com/events/1372985549399613/
Saturday 11th March – Redd Suite, Dundee  – TNS Tour
https://www.facebook.com/events/1841004949475823/
Sunday 12th March – Bannerman's, Edinburgh  – TNS Tour
https://www.facebook.com/events/1652172605094198/
Friday 17th March – The Maze, Nottingham  – TNS Tour
https://www.facebook.com/events/292805051114695/
Saturday 18th March – The Exchange, Bristol  – TNS Tour
https://www.facebook.com/events/1107345489385683/
April 17
14th Stoke
15th Manchester
17th Birmingham
28th Guildford
29th Wallington
May 2017
04.05.17 D-Ludwigsburg, Rock´n´Roll Bar
05.05.17 D-München, Kafe Kult
06.05.17 CH-Zürich, Obenuse Fest
07.05.17 CH-Solothurn, Kofmehl
08.05.17 CH-Salavaux, Le Trou
09.05.17 A-Feldkirch, Chybuslki (Unplugged Show)
10.05.17 D-Rastatt, Art Canrobert
11.05.17 D-Bremerhaven, Rock Center
12.05.17 D-Lübeck, Treibsand
13.05.17 NL-Arnhem, Outburst Festival
14.05.17 NL-Hertogenbosch, Willem Twee
15.05.17 D-Essen, Anyway (Unplugged Show)
16.05.17 D-Osnabrück, Dirty & Dancing
17.05.17 D-Bonn, Bla
18.05.17 D-Frankfurt/Main, Tiefengrund
19.05.17 D-Karlsruhe, Alte Hackerei
20.05.17 D-Oettingen, Food Truck Festival
25th Nice and Sleazy fest Morcombe
26th – 28th Norway
June 2017
01.06.17 F-Lille, Do it yourself Café
02.06.17 D-Ellerdorf, Wilwarin Festival w. Liedfett, Pennycocks and more
03.06.17 A-Feldkirch, Private Show
04.06.17 D-Saarbrücken, Tante Anna
9th Wakefield
10th Chris ROTPM Wedding Manc
17th Punx inna Jungle manc
24th Stamford (Scary Clown all dayer)
30th PreWonkfest London blackheart
July 2017
1st Wonkfest
08.07.17 SRB-Novi Sad, Exit Festival w. CLOWNS
09.07.17 A-Vienna, Venster99 w. CLOWNS
22.07.17 D-Münster-Selters, Seepogo Festival w. Teenage Bottlerocket, Pears and more
August 2017
4th Rebellion fest (Friday)
11th Boomtown

September 2017
1st Birmingham punx picnic
9th Undercover Festival – https://www.facebook.com/events/371165739899950/
Oct 2017
18.10.17 D-Köln, Museum
19.10.17 D-Wermelskirchen, AJZ Bahndamm
20.10.17 D-Hamburg, Monkeys Music Club
21.10.17 D-Berlin, Cassiopeia
24.10.17 D-Würzburg, Immerhin
25.10.17 D-Nürnberg, Zentralcafe
26.10.17 D-Hainsfarth, Zone 1995
27.10.17 D-Arpke, JuZ
28.10.17 NL-Hertogenbosch, Duketown Rebel Festival
Nov 2017
8TH – EXETER CAVERN
9TH – SOUTHAMPTON JOINERS
10TH – BRIGHTON STICKY MIKES
11TH – BRISTOL LOUISIANA
12TH – LONDON NEW CROSS INN
13TH – WATFORD FLAG
14TH – BRADFORD BIG BANG THEORY
15TH – GLASGOW BAR BLOC
16TH – NEWCASTLE JUMPING JACKS
17TH – SCUNTHORPE LINCOLN IMP
18TH – MORECOMBE BATH HOTEL
19TH – STAFFORD REDRUM
20TH – WORCESTER MARRS BAR
21TH – CANTERBURY LADY LUCK
22ND – NORWICH – THE OWL SANCTUARY
23RD – CHESTER LIVE ROOMS
24TH – DERBY HAIRY DOG
25TH – ABERTILLERY DOLLS HOUSE
26TH – MANCHESTER STAR AND GARTER
2018 Feb
2nd Belfast – Voodoo
3rd Dublin
April  
The Raging Nathans are our family from over the pond. We'll be showing them the delights of the UK as they did for us in the USA.
18th – London Black Heart
19th – London Black Heart
20th – Manchester Punk Festival
21st – Cardiff
22nd – Keighley Exchange
23rd – Edinburgh – Bannermans
24th – Inverness
25th – Workington Lounge 41
26th – Sunderland Independent
27th – Nottingham – Maze
Sat 28th – Stamford, Mama Liz's Voodoo Lounge – 7 band and BBQ all dayer
29th – Yardbirds – Grimsby

and then the mainland in May with The Murderburgers
May 2018
03.05.18 A-Feldkirch, Graf Hugo w. The Murderburgers
04.05.18 A-Wels, Alter Schlachthof "SBÄM Fest" w. The Murderburgers
06.05.18 CH-Bern, Roesli w. The Murderburgers
07.05.18 CH-Lugano, Casotto w. The Murderburgers
08.05.18 CH-Salavaux, Le Trou w. The Murderburgers
09.05.18 D-München, Import Export w. The Murderburgers & The Ramonas
10.05.18 D-Frankfurt/Main, Tiefengrund w. The Murderburgers
11.05.18 D-Bonn, Bla w. The Murderburgers
12.05.18 D-Karlsruhe, Alte Hackerei w. The Murderburgers
13.05.18 D-Braunschweig, B58 w. The Murderburgers
AUGUST 2018
10th – Boomtown Festival Winchester
23rd Antwerp TBC
24th – D-Saarbrücken, Tante Anna
25th – Strangriedefest Hannover – Germany
26th Maaseik.
27th – Essen – Anyway – Germany
28th – Cologne Sonic Ballroom
29th – düsseldorf pitcher Germany
30th – Osnabruck – Dirty and Dancing
31st – Berlin
SEPTEMBER 2018
1st – Hamburg – Punk Rock Bowling
28th Whatsit called fest – Hastings
29th Stafford Redrum
NOVEMBER 2018
3rd PODSTOCK GAME OVER – KINGS LYNN
24th 100 Club London
DECEMBER
1st – Manchester – Star and Garter
2019
JANUARY 2019
25TH – LEEDS BRUDENELL (With Random Hand and Pizzatramp)
FEBRUARY 2019
23RD – BRISTOL RED LION – FOX HUNT SAB BENEFIT – WONK'S AFRICAN VEGETABLES STRIPPED DOWN UNIT
MARCH 2019
1ST BRIGHTON – THE HAUNT With Barstool Preachers
2nd DERBY – HAIRY DOG
3RD CHESTER – LIVE ROOMS
7TH BEDFORD EQUIRES
8TH – NORWICH – KARMA CAFE
9TH – HASTINGS CROWLEYS
10TH – SOUTHAMPTON JOINERS
APRIL 2019
13TH Rough Trade West – Record Store Day gig
14TH -Worcester Mars Bar – https://www.facebook.com/events/767923036915817/
22nd London Underworld with Samiam
MAY 2019
10th Lille – Bobble Cafe – France
11th Dem Bosch Antishit Fest – World skate centre
12th Cafe Nes – Bree Belgium
13th Mainz – Germany
14th Saarbrucken – Germany
15th Cologne Germany
16th Karksruhe Germany
17th Hamburg Germnay
18th Leipzig Germnay
19th Berlin Germany
20th Essen Germany
31st Glastonwick Festival – https://www.facebook.com/events/2385843764977257/