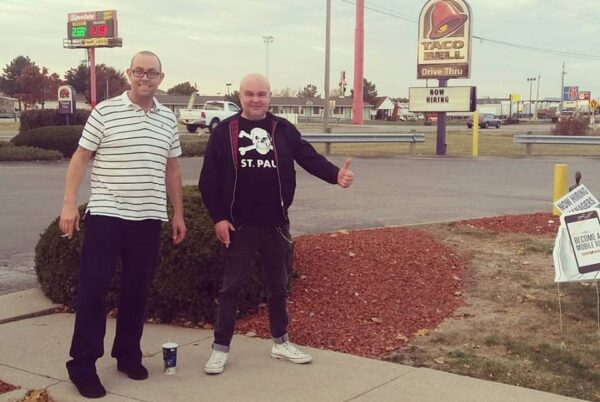 Yep the mighty Wonk Unit have touched down in the US of A.
WONK ARE IN THE STATES WONK ARE IN THE STATES LA LA LA LA LA LA L AL A!! OI OI WE'RE COMING TO FUCK YOUR EYES WITH OUR HORNINESS!!! YES!!!! FIRST GIG TONIGHT BLIND BOBS IN DAYTON!!! ALREADY EATEN LOADS OF TACO BELL!!!!! JOSH AND BRANDI ARE AMAZING!! WE LOVE THEM ALREADY AND THEY HAVE MADE US PART OF THEIR FAMILY.RIGHT I'M GOING TO HAVE A ROLL ON SOME DODGY "DC STREET PLAZA" .I'LL SURE SHOW THEM KIDS HOW TO SKATE STREET EH!!! HAHAHAHAH XX
Check out the Tour dates HERE.
Merch being put out for our first show tonight!