Vinyl Compilation; Need Your Suggestions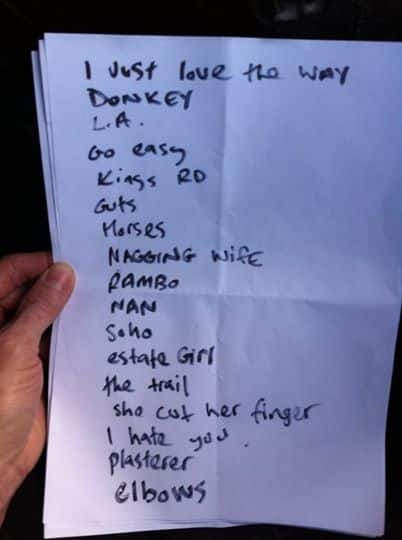 OK, i've been talking about a Wonk compilation album on vinyl for a while now and it looks like it will actually come to fruition this year.Choosing the songs is a fucking nightmare though??? 4 songs from each album- Soooo hard.
Ok so Jap flag, we gotta have Mistake right? Streets of Soho? Train loony? Girlfriend is a lunatic is pretty classic no?
Trolleys Thank you- Los angeles? I just love the way? Back of the van? Guts?
Muffy- Donkey of the Damned? Horses? Plasterer? Tortured genius? Elbows?
Should we even have Racehorse songs on it (as this is our current album) or should we add some new ones?
This album is primarily for the American market. A good representation of all things Wonk. So we need some Racehorse tracks right? Lewisham? Nan? Kings road? Go easy?
Fuck, it's too hard.
16 songs. The definitive Wonk!
4 from each album?
Suggestions (again) please.( i know we've been here before) – Head over to our Facebook page to make your suggestions.
xxx