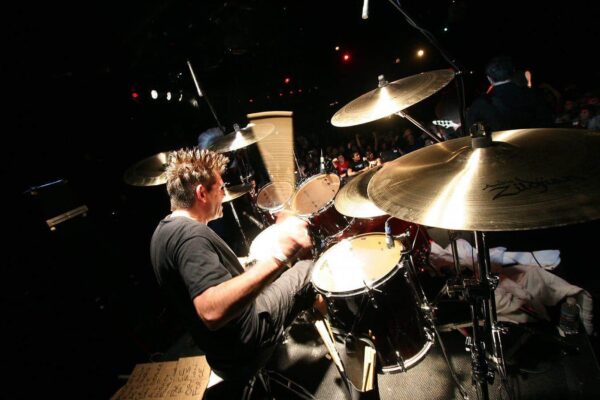 We would officially like to welcome Spike to the Wonk Family – as he is stepping into Tommy's shoes as the new Wonk drummer!
Spike is a bloody legend in the drumming world – there's hardly a band he's not played for, across loads of genres.  He will be an awesome addition to Wonk – and we hope you all welcome him to the family when you come to our shows!  He's a lovely man too – make sure you say hello.
Some bio from his website init…
Spike – Drummer Extrordinair!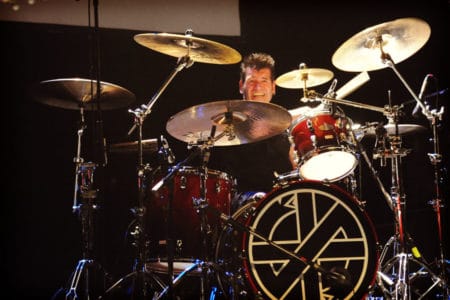 Spike could well be described as the British version of Josh Freese with regards to his varied & colourful drumming career to date. Well known for his work with massively influential singer MORRISSEY, with whom he toured & recorded with between 1999 & 2003.
Spike played previously with punk legends THE DAMNED before being poached by the above-mentioned singer. Before this Spike cut his teeth playing for hardcore/dub reggae crossover act WARDANCE, recording two albums & numerous singles & extensively touring Europe & North America in the mid 90's.
There have been many sessions that Spike has contributed to & many remixes. Some to mention as follows: an album with British rockers SONA FARIQ, THE MOTIVATORS (featuring Alain Whyte & Gary Day of Morrissey) Chinese pop singing superstar Ai Jing & THE T4 PROJECT which features some of the biggest names from the past 20 years of the U.S./U.K. punk scene, including members of BAD RELIGION, PENNYWISE, STRUNG OUT, BUZZCOCKS ,THE SUBHUMANS & PORNO FOR PYROS. The album was released summer 2008.
Gizz Butt, former guitarist of THE PRODIGY & now fronting his own metal band THE MORE I SEE has also had Spike contributing his drumming skills to his bands albums THE UNHOLY FEAST [2008] and the follow up TREAD THE DARKER PATH. This saw the light of day in spring 2010.
There is also plenty of touring both in Europe & America where Spike is an "in demand" player. The summer of 2010 he was stepping in for the mighty KILLING JOKE culminating in their first visit to China headlining the 2nd Inja festival. Time was also spent occupying the drum throne for the legendry NEW YORK DOLLS which once again saw Spike reunited with his old rhythm section brother Gary Day.
September 2010 to November 2011 was spent performing with STEVE IGNORANT (former front man of CRASS) with his live band. The world tour was billed as THE LAST SUPPER. it was to be the one & only time Steve would perform songs by his former band & as such, played sellout shows throughout the UK, across Europe, America & Canada, Australia & New Zealand culminating in the final show at London's Shepherds Bush Empire. This was also filmed for a live dvd release.
In 2013 & after a four year hiatus Spike is once again going to be performing & touring with CONFLICT with whom he has played since 2006 . There are dates currently being booked for the UK & Europe to keep the band busy until the end of the summer, after which they will return to America & Canada in October for further dates.. their first in 5 years.
On the recording front… DESTROY DC a Band formed By Spike & Gav King of Fields of the Nephilim have just signed a deal with Reverance Records. Their first ep entitled "The Pride of the Asbo Generation" is due for release in March.
In-between all this Spike has taken part in numerous clinics, demonstrating his wide-ranging styles & influences. He also runs his own drum school, recognised as one of the most prestigious schools for aspiring drummers in Cambridgeshire. He has also been the featured artist on the "Pearl Drum Vision" advertisements that have been appearing in all the top drum magazines & will also appear in their forthcoming 108 project video.
And now the journey continues – he's joined WONK UNIT!