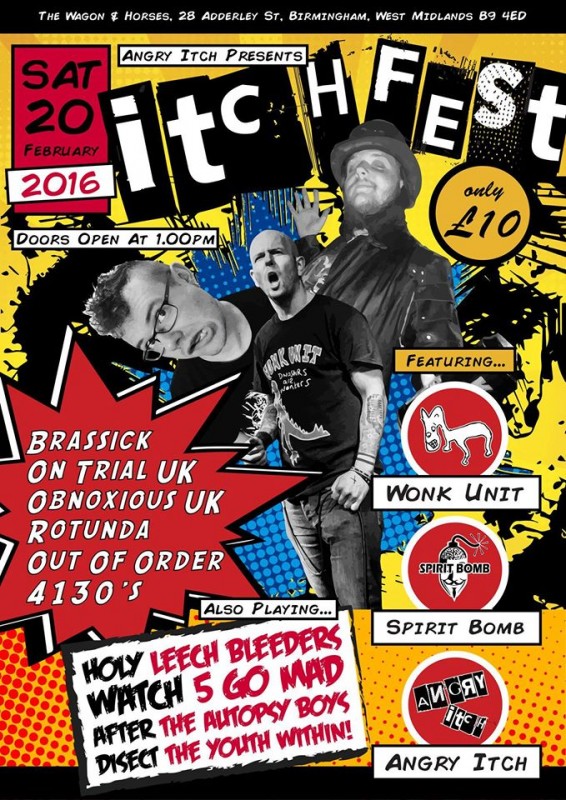 Welcome one and all to the very first ITCHFEST!!!!
After gigging here, there and everywhere for the past 2 years, we though we would put on a shindig of our own and we've put together a whole host of bands that we've gigged, hung out and generally had a blast with (and there was a shed load more we couldn't fit on!)
13 bands and only £10. Get involved!!!!
Doors open 1pm and finishes at 11:30pm sharp.
There is strictly no guestlist for the event.
More ticket info will be announced soon…..
****—————LINE UP—————–****
WONK UNIT
SPIRIT BOMB
ANGRY ITCH
BRASSICK
ON TRIAL UK
ROTUNDA
OBNOXIOUS UK
OUT OF ORDER
THE 4130'S
LEECH BLEEDERS
5 GO MAD
THE AUTOPSY BOYS
THE YOUTH WITHIN
(Band times TBC)