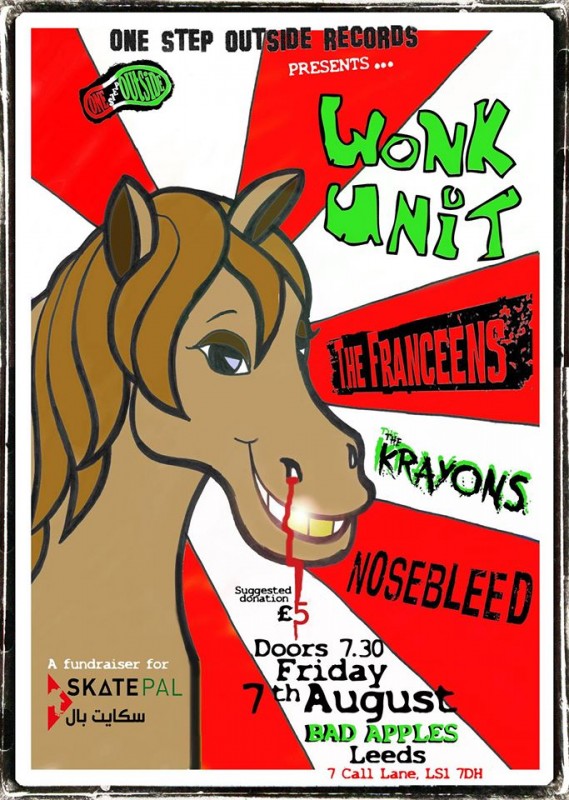 Please Note Venue and date change…Thats now Friday 7th August at Bad Apples, Leeds. 4 amazing bands for a bluey (suggested donation) and I suggest you pay more if you want, its all for the bands and Skatepal.
WONK UNIT, The Franceens, The Krayons and Nosebleed
You know how awesome this is going to be?
MASSIVELY AWESOME
We will also be trying to raise some funds for the charity SkatePal who build skateparks in Palestine dontcha know?
So please come down and enjoy a summer evening of pleasure with all of these lovely "entertainers"
Je 'mappelle Alex and I thank you in advance.