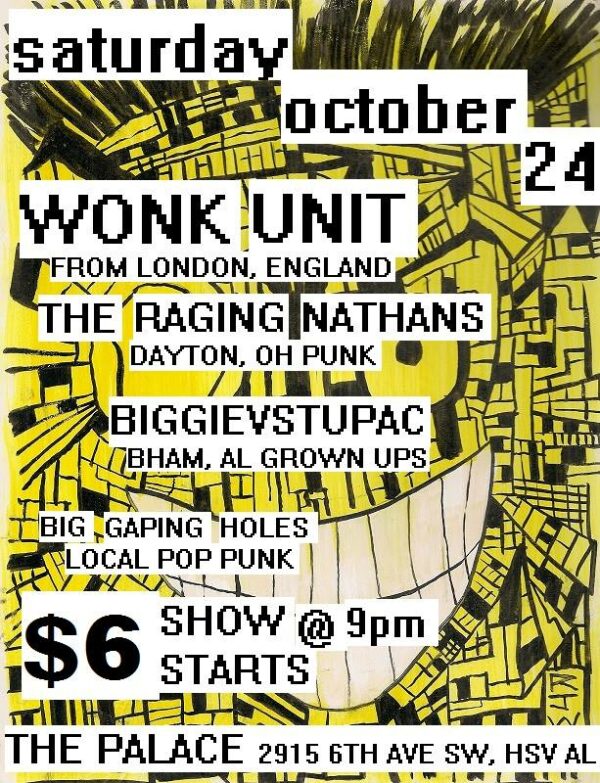 THIS SHOW IS GOING TO BE KILLER!!!
THE RAGING NATHANS from Dayton, OH are bringing their buds WONK UNIT (LONDON, ENGLAND) with them to The Palace as they tour their way down to The Fest. Our good friends BIGGIEVSTUPAC will be coming up from BHAM to join the festivities! And local pop punk gurus, BIG GAPING HOLES will kick us off! MARK THIS ONE ON YOUR CALENDAR!!!
SHOW IS $6 and will start at 9PM!!!
HOPE TO SEE ALL YOUR FACES!!!
THE RAGING NATHANS
Dayton, OH Pop Punk Goodness
http://www.radgirlfriendrecords.com/
WONK UNIT
London, UK Punk Rock
https://wonkunit.com/
BIGGIEVSTUPAC
Birmingham's Old Dudes
https://biggievstupac.bandcamp.com/
BIG GAPING HOLES
Local Pop Punk
https://biggapingholes.bandcamp.com/
BYSTANDERS
HSV Rocknroll